Tuesday March 25, 2013
VIDEONEWS
all Videonews
n
5/15/2013 3:35:00 PM
3D manufacturing has been touted as the new revolution in American Manufacturing even by the President himself. Today, Brookyn-based MakerBot is promoting that Made in America hook by showing its Replicator 2 Desktop 3D Printer ($2,199) at the MoMA Design Store in New York City as part of a…...
Happening Now
Growth perspectives for global machinery and plant construction remain positive for the long termSales revenue reaches peak of EUR 6.5 billion Recovery in the USA offsets general market slump More than one in ten euros reinvested Innovation in terms of energy efficiency and…...
Related Links:VA Construction Leader Faces Tough Questions From House CommitteeVA Again Threatens to Terminate Contract at Orlando HospitalCongress Seeks Elusive Answers About Troubled VA Project----- Advertising -----?Four veterans-hospital projects are collectively $1.5 billion over their original…...
ExpertCorner
MORE PRECISE DELIVERY OF AIR/OIL FLOW TO THE LUBRICATION POINTS THAN CONVENTIONAL SPLITTER BLOCKS By Dropsa long-standing experience has been engineering the new Air/oil splitter block, a proportional divider that approximately dividers an air/oil mixture stream into equal proportion according…...
The Fluid Power Conference & Expo within the Waste Expo Show will feature exhibits from six fluid power companies including Thermal Transfer Products, Spectronics, FluiDyne Fluid Power, Dura-Bar, and Dynamic Fluid Components. I thank these companies for comitting to participating in the event…...
Two Eaton Corp. employees are now members of the International Fluid Power Society, marking the hydraulic component manufacturer's first dual board representation.Eaton Corp., Eden Prairie, Minn., has announced that , has been elected first vice president on the 2013 Board of Directors for the…...
Hydraulic manifold manufacturer Daman Products Co. has launched a completely redesigned website.Daman Products Co. has launched a completely revamped website, featuring a graphical interface and easier navigation. Users can view the standard product catalog online or download a PDF, but a new…...
Technology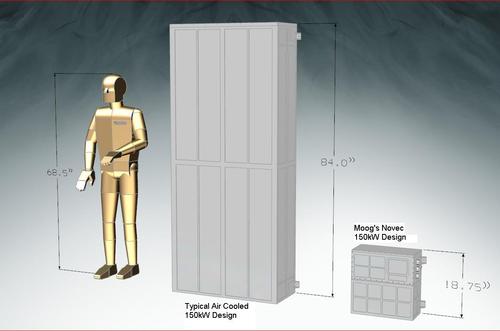 Moog's Naval Systems Business Unit has developed a peak sine drive controller that can handle 15 times as much power as its predecessor and is about 500 cubic inches smaller. The new design dramatically increases the amount of available power without increasing controller volume by refining…...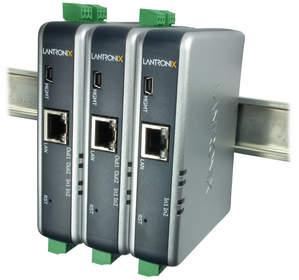 Machine-to-machine connectivity solution provider Lantronix Inc. has expanded its line of controllers for sensor networks with the release of a new rugged controller that improves management of automation systems used in a number of industries, including manufacturing, oil and gas, and chemicals,…...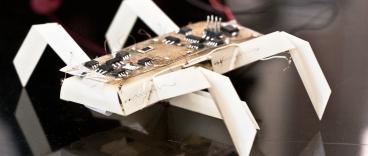 Researchers from MIT and Harvard University have teamed up to design a 3D printed robot that can crawl like an inchworm and can assemble itself when given a jolt of electricity.The research is part of a project funded by the National Science Foundation to develop desktop technology that would allow…...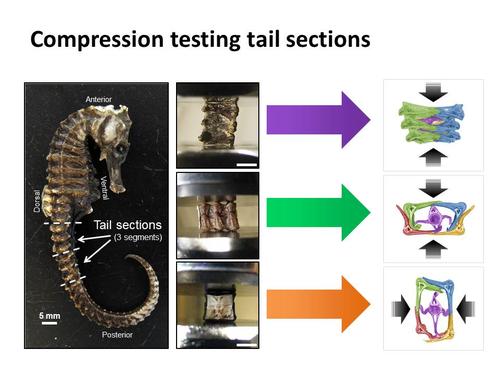 Researchers at the University of California, San Diego are designing a robotic arm that takes inspiration from the loose, flexible, yet very strong structure of the armored plates on a seahorse's tail. The robot arm will be constructed with polymer muscles that can flex and grasp objects of…...